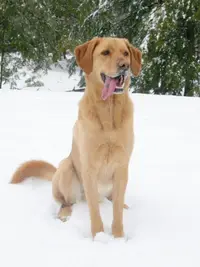 The winter season is a time of change for your entire family, including your pets. When you have concerns about a pet's health during cold weather in North Austin, you want to understand the risks and talk to a veterinarian about your options. At the Dessau Vet Clinic, we offer the tools and details you need to keep your pets healthy throughout the winter.
Should a Pet Stay Inside in Pflugerville?
Bringing a pet inside in Pflugerville is usually a good choice during the winter months. Since your pet may feel uncomfortable in cold temperatures and may even have potential risks to his or her health, you want to bring your pet in during the winter whenever possible.
If your pet must stay outside due to your work or other factors, then consider a warmed pet house or a similar option for colder temperatures. Do not leave your pets without options when the weather turns colder.
When Is the Weather Too Cold?
Temperatures your pets can withstand ultimately depend on your pet's specific needs. As a general rule, older pets and younger pets, like puppies or kittens, may not do well in colder weather conditions. Their tolerance for cold may differ based on age, current health and the breed. Short-hair breeds, for example, may have a lower tolerance for cold temperatures when compared to long-hair breeds.
Evaluate your pet's reaction to the cold and consider shorter walks during cold temperatures. Keep the outdoor exposure within a reasonable level based on your tolerance for cold and the tolerance of your pets. Do not force them into long walks when they are not showing signs of interest or seem to shiver from the cold.
What Basic Care Does a Pet Need in Cold Weather?
While you want to give your pets options to stay warm during the colder seasons, you also need to understand the care your pets require while the temperatures change. When your pets come into the house from outdoors, dry them immediately with a towel. Limit baths during cold spells and only opt for a bath when necessary if the temperatures are low. By keeping your pets warm and limiting baths, you prevent excessive chills and sicknesses.
You also want to ensure that your pets have water that does not freeze and may consider warm foods on particularly cold days. Do not leave your pets water bowl outdoors in freezing temperatures and ensure that your pet has access to water that is not frozen, even if you must leave a pet outdoors for a period of time.
Keeping your pets healthy through the winter season starts with proper care and management. You want to talk to a veterinarian in North Austin to determine the right options for your pet, but you should always be aware of the dangers associated with cold temperatures. To learn more about protecting your pets during winter or for an appointment with a vet in our clinic, call (512) 339-3177 today.