North Austin Veterinary Resources
Dessau Veterinary Clinic is aware of the vast amount of information available on the internet. Our team has taken the time and evaluated the following sites. We trust the information the listed websites provide to you, our client, and member of our family.
VetSource - Home Delivery of medications, prescriptions and Hill's Pet Nutrition Products.
www.dessauvetclinic.vetsourceweb.com (Look for Home Delivery to get started) Simply order refills online or through VetSource at (877)738-4443
American Animal Hospital Association
www.aaha.org

American Board of Veterinary Practitioners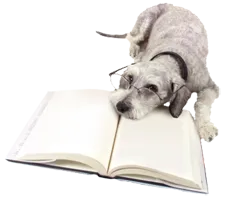 www.abvp.com

American College of Veterinary Internal Medicine
www.acvim.org

American Kennel Club
www.akc.org

American Veterinary Medical Association
www.avma.org

Association of American Veterinary Medical Colleges
www.aavmc.org
Agility Information
www.cleanrun.com

Center for Veterinary Medicine- U.S. Food and Drug Administration
www.fda.gov/cvm/