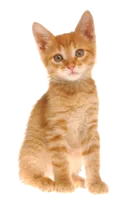 At Dessau Veterinary Clinic, our Austin, TX veterinarian understands just how difficult it can be to leave a beloved pet at home. We also know that cats are creatures of habit, and even the most independent cats can become confused or anxious when their owners suddenly leave for an extended period. That's why our professional cat boarding team strives to provide your cat with a safe, secure home away from home. Whether you will be gone for a short weekend trip, a week-long vacation, or even longer, you can rest easy knowing that your cat is in safe hands at our home-away-from-home.
Cat Boarding at Austin TX Cat Kennel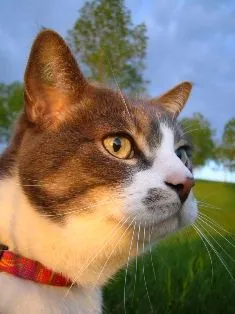 Our Austin, TX cat kennel is a quiet, calm and peaceful environment, separate from our dog boarding space. There are no strange smells, loud noises or unfriendly canines to upset your cat. This serene environment is the perfect place for your cat to enjoy a long, uninterrupted nap in the sun. For cats that enjoy human companionship, our boarding time provides plenty of one-on-one time, including individualized attention and interactive playtime.
We know that some pet owners may wonder why they should board their cats at our cat kennel. After all, cats are independent creatures – they don't need to be walked like dogs do or require significant attention. However, an absence or sudden disruption in a cat's environment can trigger anxiety, confusion and depression. Even the most independent cat can become confused when his owners leave for an extended period. While your neighbor can check on your cat, your neighbor cannot constantly be at your home to provide the same level of care and attention that you would. Our professional cat boarding staff can.
An additional benefit of professional cat boarding is the peace of mind that our facility brings cat owners. Should your cat suffer an unexpected health emergency, our veterinarian is on the premise during regular animal hospital hours. If your cat suffered a health complication at home, it could be hours or even days before your cat receives veterinary care. When you cat is boarded with us, this care is available in just minutes. As an added bonus, our animal hospital already has your pet's medical records on file, making it even easier to provide life-saving care at a moment's notice.
If you are worried about how your cat will adjust to our cat kennel, we invite you to bring your cat by for a short stay. An overnight visit gives your cat the opportunity to become familiar with our environment and staff. Most importantly, it reassures your cat that you will be coming back to pick him up. When you next drop your cat off for an extended trip, your cat will be relaxed and able to enjoy his "home away from home."
Your cat's safety and security is our top priority. All cats must be up to date on all vaccinations prior to admittance. Questions about cat boarding? Contact us today!