Dessau Veterinary Clinic in Austin, TX Answers FAQ's About Pet Eye Infections
The first step in caring for your pet's eye infection is simply watching and being aware when it first happens. The sooner you bring your pet into our office at Dessau Vet Clinic, the sooner we can begin caring for and curing your furry family member. Most eye infections in dogs and cats aren't serious, but some can endanger your pet's eyesight, so it's important for us to diagnose the problem as soon as possible.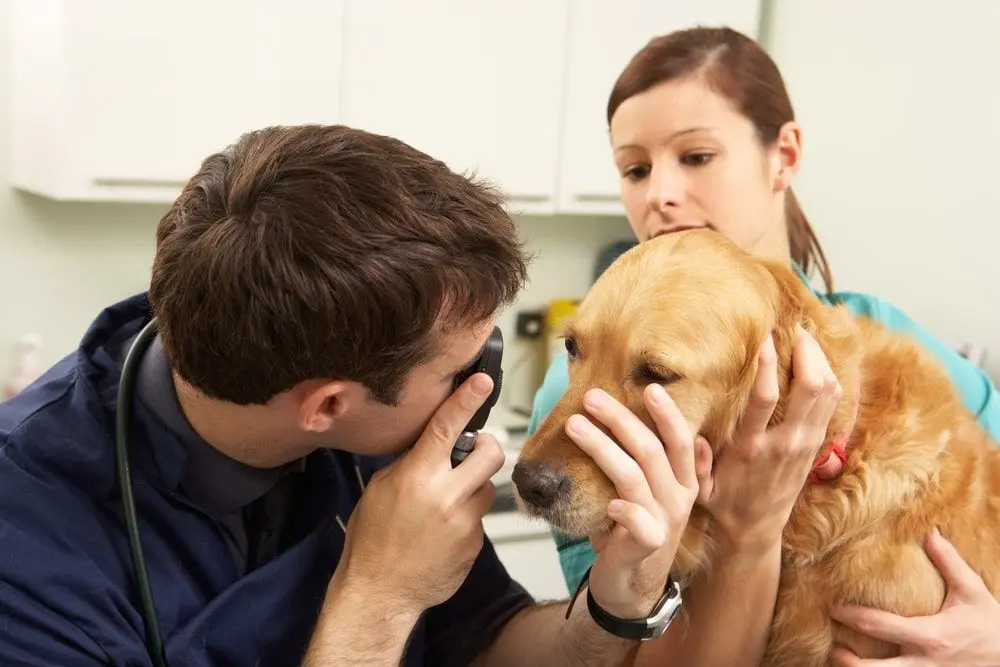 What Signs Should I Watch Out For?
Some breeds of dogs and cats have more eye discharge than others but in all cases, it's important to watch for signs of eye problems, including:
A cloudy iris
The eyes swelling
Your pet rubbing or pawing her eye
A thick, green, or yellow discharge
Redness
Squinting and blinking
Veterinarian Warns About Eye Infections
Eye infections are one of the most common reasons we see pets in our office. The seriousness of an eye infection can range from not at all to potentially dangerous to sight. Our veterinarian classifies all eye infections as urgent until diagnosed otherwise, because of the potential danger. Once you bring your pet into the office we can make a decision on treatment based on tests we do on your pet.
Are There Ways to Prevent Pet Eye Infections?
Yes. The best way you can keep your cat's eyes healthy and free of infection is by simply keeping her indoors. Keeping your kitty inside can reduce the chance of infection by up to 80 percent.
Reduce the risk of your dog getting an eye infection by trimming the hair around his eyes, or having the groomer do it. Wipe your dog's face gently with a damp cloth every time he comes inside to remover pollen, fungi, and other allergens that can set up the beginnings of an infection. Your pup may not like it, but keep him from sticking his head out the window when you go for a ride in the car. Always wash his face if he's been digging in the yard.
Whether you've got a dog or a cat, avoid using eye drops meant for humans to clear their eyes. If your pet gets something in her eye, it's safe to use plain saline solution to rinse the eye out, but avoid any contact lens solution labeled as enzymatic or cleaning solution.
Call Our Austin Veterinary Office to Schedule an Appointment Today
Eye infections can be dangerous to your pet, but with proper care, almost all of them are simple to treat and cure. If your dog or cat is having any symptoms of eye infections, give our office a call. Contact us at (512) 339-3177 and we'll schedule an appointment right away.