Vaccinations With Your Austin Veterinarians
At Dessau Veterinary Clinic, we don't want a single pet to suffer from an illness that could have been prevented. Thanks to modern veterinary medicine, we now have vaccines that protect dogs, cats, and other pets from devastating diseases like rabies, distemper, and feline leukemia. Regular vaccinations are the most effective way to prevent these diseases, and our veterinarians are very passionate about keeping all our patients up-to-date on these life-saving shots.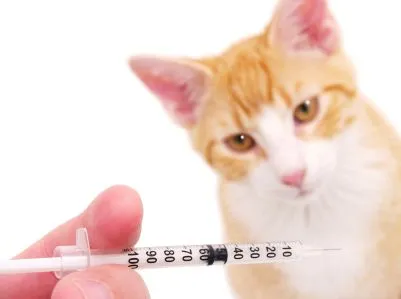 Does your dog or cat need to be vaccinated? Learn which vaccines they'll need to keep their immune systems defended for life.
Protect Your New Pet with Puppy and Kitten Vaccinations
Our youngest pets are much more vulnerable to contagious diseases and infections, so it's important to protect them as soon as their bodies are ready. Good preventative care starts soon after birth, but your puppy or kitten should receive their first vaccinations at 8 weeks. Your vet will recommend a follow-up schedule of booster shots in the following weeks and months, depending on your pet's needs.
Follow Texas Law and Update Your Pet's Rabies Vaccine
Rabies is a fatal neurological disease that pets can still contract from other infected animals, and pets who spend time outdoors face higher risks. To protect the state's people and pets from rabid animals, all dogs and cats in Texas are required to have valid rabies vaccinations. If your pet is behind on their rabies vaccine, come to our North Austin veterinary clinic to get them up-to-date right away. Our veterinarian will provide the one-year or three-year vaccine, depending on your pet's previous vaccination records, and give you an official license and number that proves you comply with state law.
Protect Your Dog with Core and Non-Core Dog Vaccinations
Rabies isn't the only disease that's too contagious, common, and deadly to ignore. In addition to the rabies vaccine, adult dogs need core vaccines to protect them from the following viral diseases:
Canine Distemper: Attacks the central nervous system and causes vomiting, seizures, fever, and other fatal symptoms
Parvovirus: Affects the intestinal tract and white blood cells, causing potential heart damage and dehydration
Some dogs come into contact with others pets regularly, exposing them to additional disease risks. Ask our North Austin veterinarian if your dog should get the Bordetella vaccine, rattlesnake venom vaccine, or any other non-core dog vaccine.
Protect Your Cat with Core and Non-Core Cat Vaccinations
Cats need core vaccinations to prevent the following diseases:
Panleukopenia: AKA feline distemper, this virus attacks the gastrointestinal tract
Calcivirus: Virus that causes severe upper respiratory infections
Rhinotracheitis: Another virus that attacks the lungs; also causes eyelid inflammation and lethargy
If your cat spends time in boarding facilities or outdoors, your veterinarian may also recommend non-core vaccines such as Bordetella.
Get Your Pet Vaccinations In Austin
Vaccinations only work for a set number of months or years, so your pets will need additional vaccines throughout their lifetime to retain their immunity. Protect your pet today by scheduling an appointment with our North Austin veterinarian. We serve families throughout Austin and Pflugerville.