About Dessau Veterinary Clinic and Our Veterinary Team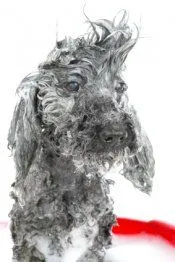 At Dessau Veterinary Clinic, we truly believe that gentle handling makes all the difference. This philosophy is carried over through every single interaction our veterinarians and animal hospital staff has with each of our patients and their owners. From our emergency veterinary service to our dog boarding and cat boarding services we strive to show care and compassion to animals through our entire organization. We treat every pet and pet owner with special care and take extra time to explain any health concerns or veterinary procedures.
We offer a variety of preventative services including vaccinations, spay and neuter services, routine examinations, and more. We also offer emergency services, surgeries, an in-house pharmacy, and a radiology clinic. It is our continuous goal to help our patients lead long, healthy lives through the use of modern veterinary medicine techniques.
About Dr. Kellee Campbell and Our Animal Clinic
It was a love of animals that brought Dr. Kellee Campbell to found Dessau Veterinary Clinic in 1985. It is this desire to help the pets of North Austin and Pflugerville that has kept the animal clinic growing since then. We continuously strive to adopt the newest and most innovative techniques in veterinary medicine in order to treat our patients in the most effective manner possible.
We treat pets with various conditions, such as Arthritis, Bloat & Gastric Torsion, Canine Distemper, Cancer, Canine Parvovirus, Diabetes, Epilepsy, Feline Distemper, Fleas, Heartworm, Hip Dysplasia, Hookworm, Leptospirosis, Luxating Patella, Mites, Obesity, Parasites, Rabies, Roundworms, Salmonella, Tapeworms, Ticks, and Vertigo. Of course, we also know other conditions can come up and are fully prepared to treat anything not listed. We ask pet owners to please call us or email us if they have any questions about any pet condition or if they have questions about our services.
Our veterinary hospital does offer both preventative and medical veterinary care. We will also provide emergency and urgent veterinary care during the hours that we are open. We take many different payment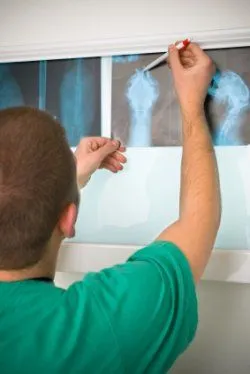 options, including cash, personal check, money order, cashier's check, Visa, Mastercard, and Discover Card. In addition, we also accept the Care Credit plan and several pet insurance plans.
We invite pet owners to meet our veterinarians and our animal hospital staff in the "Meet our Team" area. Our entire staff is trained in veterinary care and are animal lovers at heart. We are all committed to providing high quality medical, surgical, and dental veterinary care to all Austin pets.
In addition to the area on our staff and veterinarians, we have sections on "Website Membership" and "Funny Animal Videos" for pet owners and pet enthusiasts to visit. Website membership is free to pet owners and has several benefits, including access to a member only library of pet wellness articles and regular newsletters about pet health. Pet owners looking for a healthy dose of laughter (after all, it is the best medicine!) are encouraged to watch several funny animal videos under the video section.
To find out more about our veterinary services, dog boarding, cat boarding and more, please call or email us.