Dog and Cat Teeth Cleaning with our Pflugerville Pet Dentist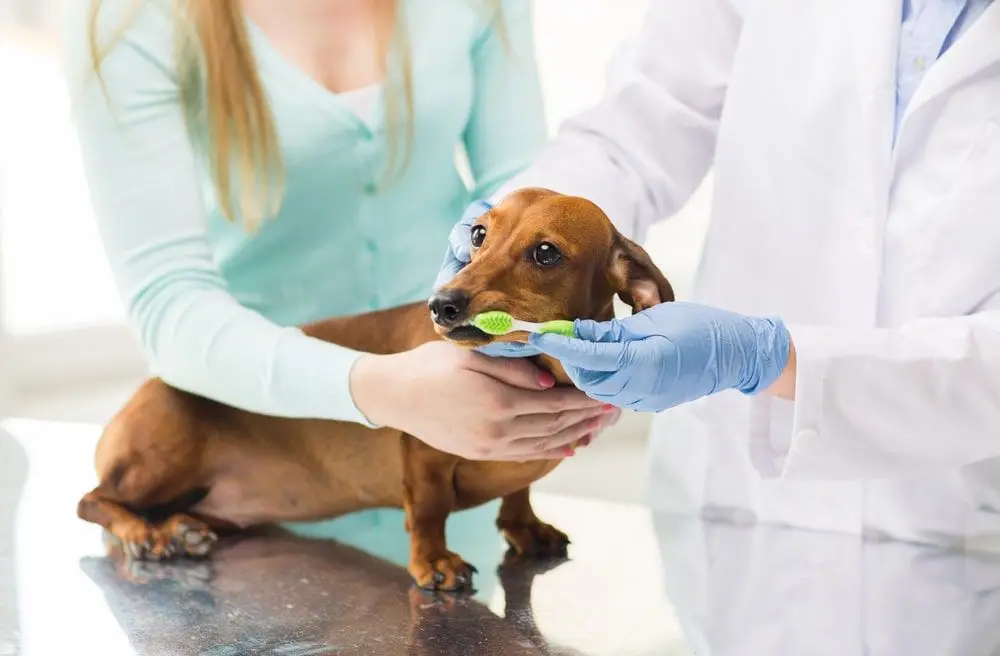 At Dessau Vet Clinic, cat and dog teeth cleaning are just a couple of the most common services provided by our Pflugerville pet dentist. When was the last time your pet had a thorough dog or cat teeth cleaning appointment in our office? If it's been more than a couple of years, then we highly recommend you schedule a dental exam and cleaning with our experienced veterinary team as soon as possible.
The Importance of Regular Dental Care for Your Pet
Your pet's dental and oral health is just as important as any other aspect of your pet's health. Unfortunately, not all pets receive regular dental exams, cleanings, or other forms of routine dental care. This is perhaps why so many pets develop some form of gum disease at such a young age; we see it in our office every day.
When you have your pet brought in for routine cleanings and exams, we can help you to avoid many common dental and oral health problems in your pet. By removing plaque not just from the surfaces of the teeth but from below the gum line as well, we're able to reduce your pet's likelihood of developing painful tooth decay and abscesses later in life. This can also reduce the changes of your pet needing tooth extractions, which can otherwise make it difficult for your pet to chew food.
Furthermore, when plaque and tartar buildup are routinely removed from below the gum line, you can also do your part to protect your pet from gum disease, which can otherwise lead to permanent tooth loss, bleeding gums, and other uncomfortable symptoms for your pet.
What You Need to Know About Anesthesia and Pet Teeth Cleanings
One of the most common questions we receive from pet owners regarding pet dental care is whether or not we use/recommend anesthesia for pet teeth cleanings. Generally, for pets that are healthy, we do administer a light anesthetic that allows us to do the most thorough cleaning job possible while keeping your pet calm and relaxed. If your pet is unable to receive an anesthetic, we can still perform pet cleanings in our office and our experienced veterinary team will do our best to keep your pet as comfortable as possible throughout the process.
Request an Appointment with Our Veterinarian in Austin
If you'd like to request a dog or cat teeth cleaning with our veterinarian in Austin, or if you'd like to find out more about our pet dental care services, give our office a call today! You can reach Dessau Vet Clinic by calling us at (512) 339-3177.