At Dessau Veterinary Clinic, our Austin veterinarians understand just how difficult it can be to leave behind a beloved pet when you are traveling. Dog boarding at our Austin animal hospital is a smart, responsible choice that puts your pet's safety, security and happiness first. Your dogs will be under the care of our compassionate, experienced kennel staff and should they require any additional care, our veterinarian is just steps away. We're proud to be your pet's "home away from home"!
Dog Boarding at Dessau Animal Hospital: Your Pet's Safety & Happiness Come First!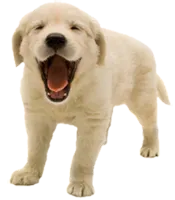 Whether you're off on a family vacation or taking a quick work trip, leaving your pet home alone is not always the best choice. Pets that are left home alone are more likely to become anxious, upset and stressed. Even if a neighbor or friend drops by to feed and check-in on your pet, a short visit is not enough to make up for regular human interaction. Dogs that are left alone can become confused by this sudden change in their routine. In response to this distress and confusion, dogs may end up damaging the house, chewing on furniture or even trying to escape. Worse, in the event of a medical emergency, it may be hours or even a full day before a neighbor realizes that your pet is in distress – leading to a serious delay in medical care. While leaving your pet at home alone may seem okay on the surface, it's not always the best choice for your pet.
Dog boarding at Dessau Animal Hospital provides a safe, secure environment for your pet. Your pet will enjoy his "vacation" and you'll be able to enjoy yours, too, knowing that your pet is receiving the best possible care and attention. Boarding eliminates the risk of escape as well as potential health emergencies, like accidental poisoning, that can occur when your pet is left home alone. Your dog will benefit from the companionship of our caring and compassionate kennel staff who will treat all pets at our boarding kennel like a member of their extended family.
Our kennel staff is experienced, knowledgeable and passionate about animal care. Supervised playtime is available for dogs who are matched by size and temperament. If your dog is anxious or shy around other dogs, just let us know and we will modify your dog's interactions accordingly. From frequent walks to plenty of exercise and supervised play time, our kennel staff ensures your pet receives plenty of activity and mental stimulation.
At Dessau Animal Hospital, we follow strict sanitation and safety guidelines. All dogs must be up-to-date on core vaccinations, including rabies, and must also be vaccinated against bordetella prior to boarding at our animal hospital. Additionally, pets must have a recent clean fecal sample and be on heartworm and flea medication. We sanitize our dog kennel and take extra precautions to keep the space clean and welcoming for our canine guests.
To learn more Austin dog boarding, call 512-721-0016