Puppy and Kitten Care from Our Veterinarian in North Austin & Pflugerville
Few moments are more exciting for any animal lover than welcoming a new puppy or kitten into the family. At the same time, however, you don't want that joy to blind you to the practical issues of responsible puppy and kitten care. Your little friend is depending on you for a lifetime of proper nutrition, preventative wellness care, and other veterinary basics. Fortunately, you can depend on your veterinarians in North Austin & Pflugerville, Dr. Campbell or Dr. Waage, to provide the proper care here at Dessau Veterinary Clinic.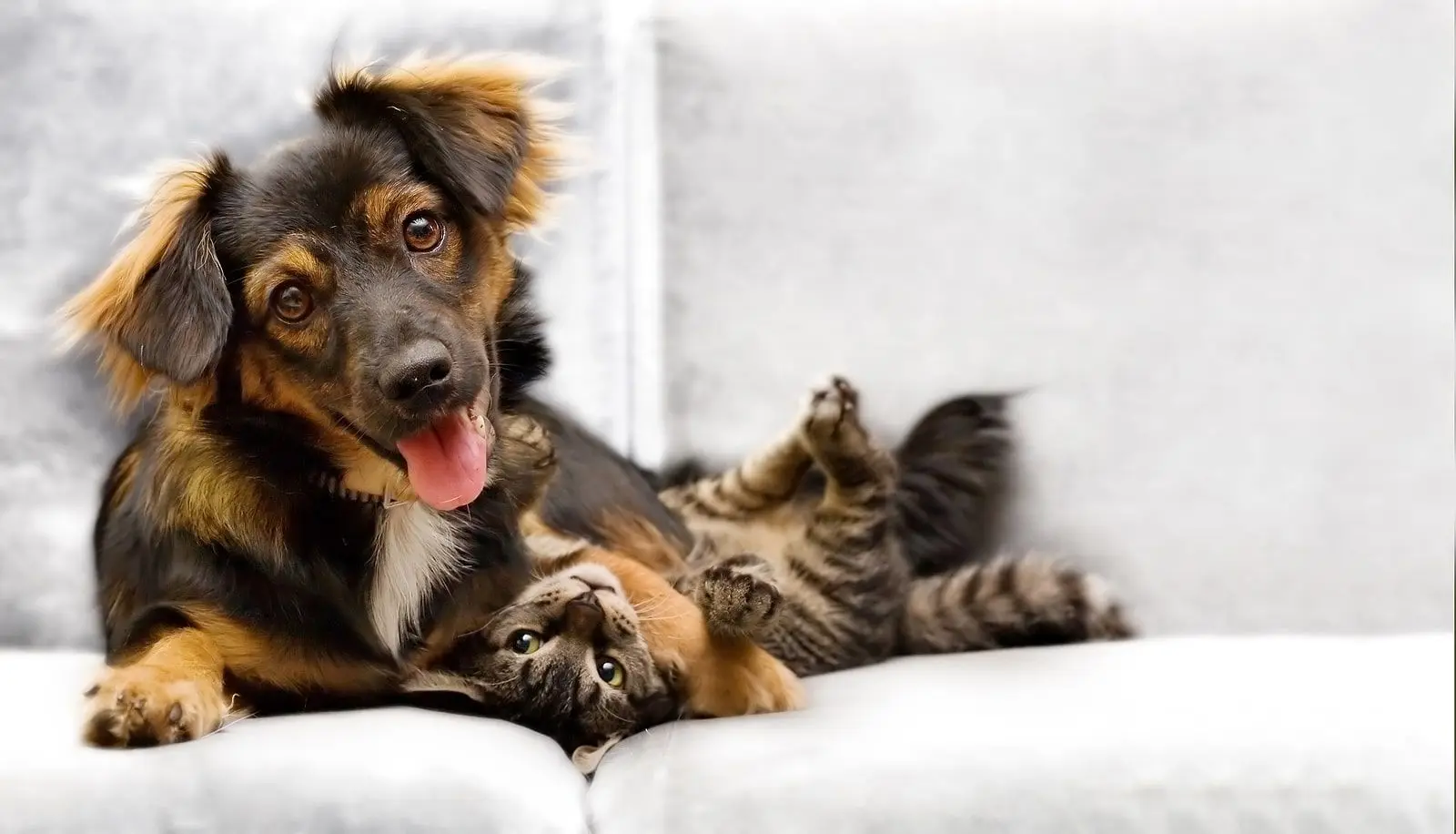 Kitten and Puppy Care 101
If you've never owned a baby animal before, you may not be familiar with the basics of kitten and puppy care. Food is important, of course, but what kind of food, how often, and how much? It's important to note that puppies and kittens have very different nutritional requirements, so you can't simply feed them both out of the same bag of "chow." Kittens may start out needing 3 meals a day, which can be scaled back to 2 after the age of 6 months. Newly-weaned puppies need 4 meals a day, scaling back to 2 by the end of their first year.
Housebreaking is another important consideration. Kittens readily figure out how to use the litter box, but make sure you change the litter frequently. A regular routine of morning and nighttime potty breaks will help puppies become properly housebroken.
Kitten and Puppy Wellness Care at Dessau Veterinary Clinic
Regular veterinary care at Dessau Veterinary Clinic is critical for securing your new pet's health and maintaining that health for life. Preventative wellness care is particularly important at this vulnerable stage of growth and development. For instance, puppies and kittens have no ready immunity against common, deadly infectious diseases, so we need to start them on a series of core vaccinations while they're still just a few weeks old. Several rounds of vaccinations during their first year will firmly establish their disease resistance. Pest and parasite protection is also crucial, especially since the disease and blood loss caused by such creatures can be fatal to young, small animals. We will de-worm your pet as needed and prescribe preventative medications to keep pests and parasites away.
Spaying and neutering are another smart preventative measure, even for a sexually immature animal. Sterilizing your pet at this age will help eliminate the risk of reproductive cancers while reducing the risk of other diseases and behavioral changes. (It's also helpful for owners who can't reasonably manage another generation of puppies and kittens!)
Your Veterinarian in North Austin & Pflugerville Is Waiting to Meet Your New Friend
Your veterinarian in North Austin & Pflugerville is ready to provide important preventative wellness care, advise you on home care strategies, and generally help your new friend have a wonderful life. Call Dessau Veterinary Clinic today at (512) 339-3177 to schedule a consultation!