Congratulations! If you just welcomed a baby cat or dog into the family, you have many happy memories ahead. Like human babies, kittens and puppies are full of surprises and spend years developing into unique adults with their own individual personalities. But as they grow and develop, they also need lots of help to stay healthy and strong. If you want to enjoy years to come with your new puppy or kitten, it's important to make sure they have everything they need to develop correctly and avoid preventable setbacks along the way.
We've answered some of the most common questions we get from new owners of puppies and kittens. If your question isn't on the list, just ask your vet in person during your pet's first wellness exam.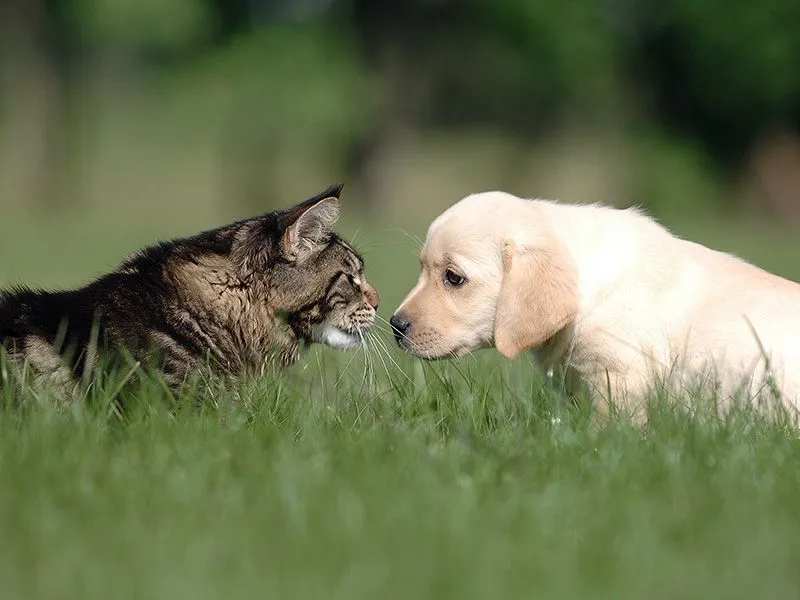 Should I Spay or Neuter My New Pet?
Spaying and neutering is crucial in the fight to end pet overpopulation, but this routine surgery has health benefits for your pets too. When you spay or neuter your new pet, you reduce their future risks of reproductive cancers, some infections and diseases, and behavioral problems such as spraying, escaping, and fighting. We highly recommend scheduling the surgery before your pets go through any reproductive cycles, because this reduces their risk of complications. Spay and neuter surgeries are 20% off every Monday, and we try to schedule them before six months if possible. Our Austin vet can help you decide whether your puppy or kitten is old enough and big enough for surgery.
Which Vaccinations Does My Puppy or Kitten Need?
Dogs and cats throughout the Austin area, including North Austin and Pflugerville, need a few core immunizations to protect them from common but devastating diseases such as rabies and leukemia. Because kittens and puppies are smaller, they need their first rounds of vaccines in multiple doses, spread over the course of several weeks. For examples, both kittens and puppies should get their first vaccines at 8 weeks, then follow up with another round at approximately 12 weeks, 16 weeks, and 6 months.
When Should My Kitten or Puppy Start Eating Adult Food?
Nutrition plays a huge role in your pet's growth rate and energy levels, especially during childhood. It's important to invest in well-balanced, high-quality pet foods that are formulated for your pet's weight and age. For example, cats and small dogs usually need high-calorie food until around 7 months, when their growth rate starts to slow down and their bodies stop depending on high amounts of energy. Bigger dogs may need to eat puppy food for longer than 7 months, depending on their breed and when they're expected to stop growing. It's important to work with your Austin veterinarian to develop the right diet plan for your puppy or kitten.
Does your puppy or kitten need a veterinarian in North Austin? It's never too early to start building a lifelong foundation of preventive care. Call (512) 339-3177 to schedule your new pet's first checkup at Dessau Veterinary Clinic.